MACHINE EMBROIDERY
FREE DESIGNS
How to make free standing lace (FSL)
---
1 ) Materials
We typically use:
Water soluble non-woven fabric, f.e. Avalon Plus (Madeira), usually taking it double
Thinnest embroidery-needle (We like the Titanium needles from Schmetz, size 75)
Thin thread (We use cheapest possible polyester thread, e.g. from Moon or Tiger)
Under-thread of same thread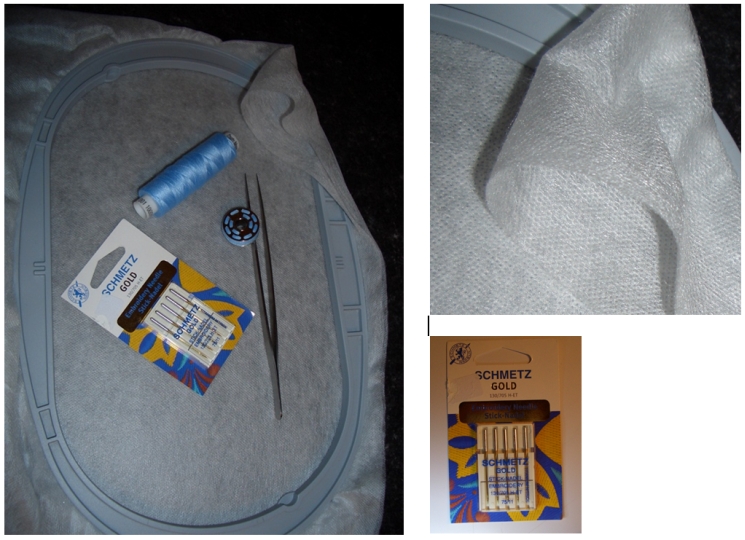 ---
2) Stitching
Do not scale the design too much.
In particular, do not make it smaller, as this makes it denser and our designs have rather small stich-stepsize already. If you are using thick thread or your machine is not capable of small stitch-stepsize, you might want to try scaling the designs a bit bigger. However, the designs on our homepage are optimized for our machine. (Bernina Artista 185)
Remove loose starting-thread after a couple of stitches.
Decrease stitching speed of the machine, if necessary.
Very regular designs like the our crochet-type can be stitched faster at 100% speed.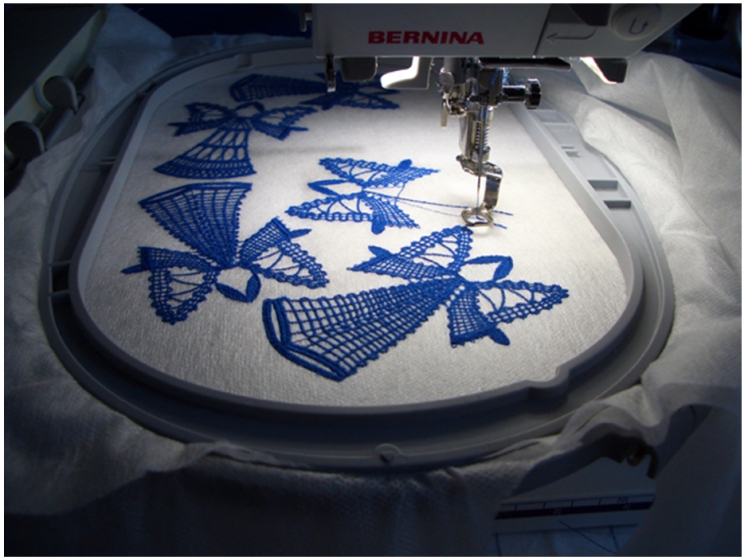 ---
3) Dissolving fabric & drying
Cut out the water soluble fabric and place it on a sieve.
(A holey backing plate does the job very well.)
Slowly rinse the fabric away with warm (~35C) water.
Do not wash out completely, as the dissolved fabric acts as starch to give stability.
Carefully remove excess-water with some paper kitchen towel.
Let the lace dry completely.
Place lace between some sheets of paper kitchen towel and iron it with a bit of steam.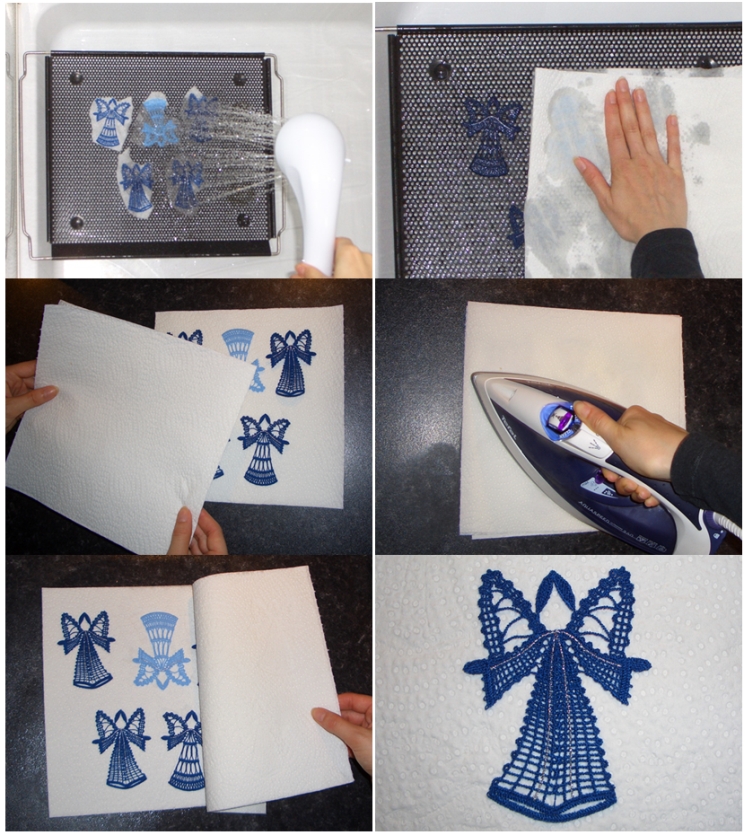 This page has been updated on 10/01/2010